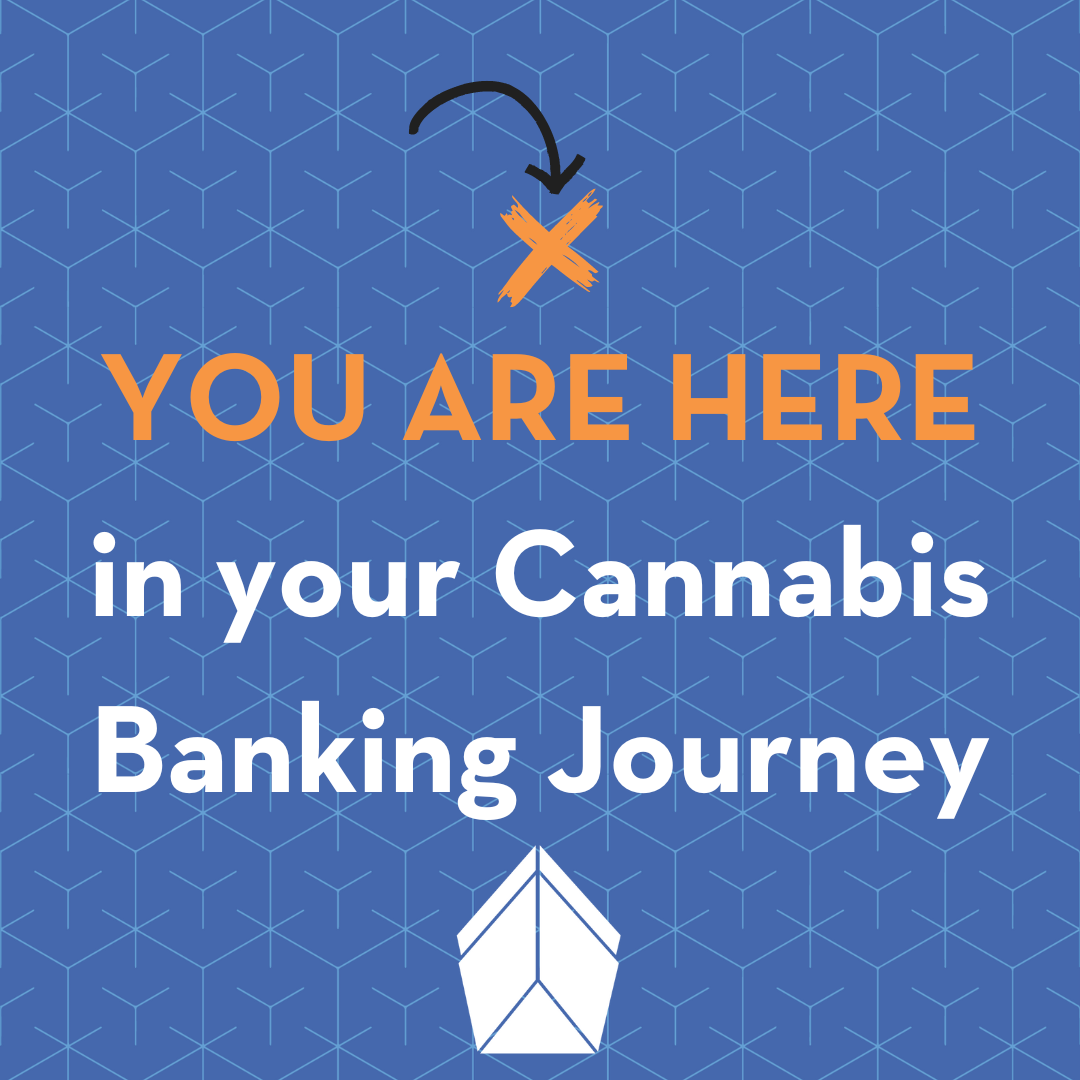 Is Expansion on the Horizon?
Take your Cannabis Business to the Next Level.
Safe Harbor Financial offers commercial real estate-backed lending and lines of credit to cannabis businesses, multistate operators, and real estate investors nationwide, in partnership with chartered financial institutions. Fill out the form to provide some general information, and the Safe Harbor Financial lending team will be in touch to discuss your options.
Program Highlights:
Loan Amounts up to $10 million
Flexible Repayment Terms
Market Competitive Interest Rates
Market Leading Underwriting
Fair and Efficient Lending
Single Point of Contact
Concierge Application Process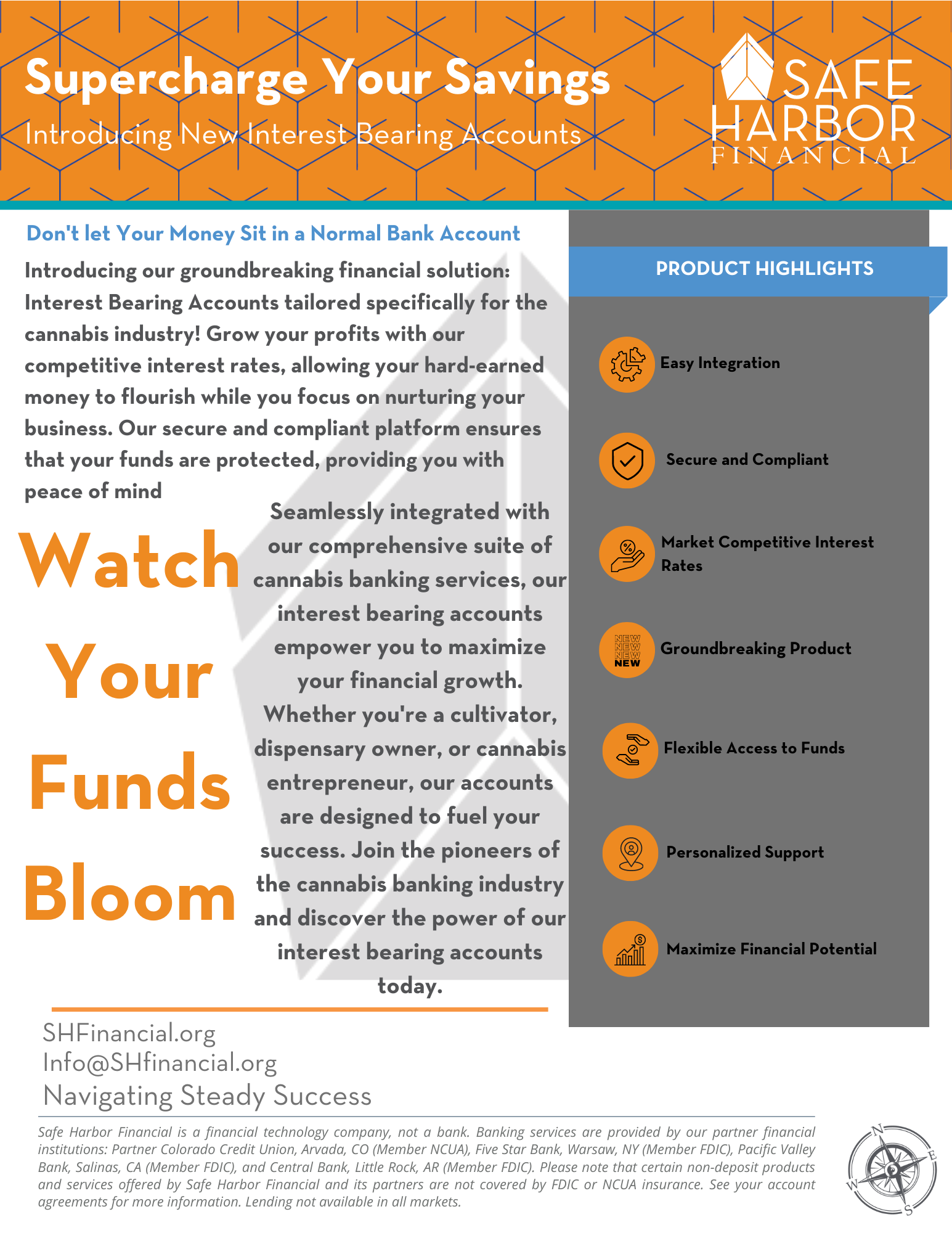 Interest Bearing Accounts
Watch your funds grow with our newest product - Interest Bearing Accounts. Don't let your money sit in a normal bank account ever again.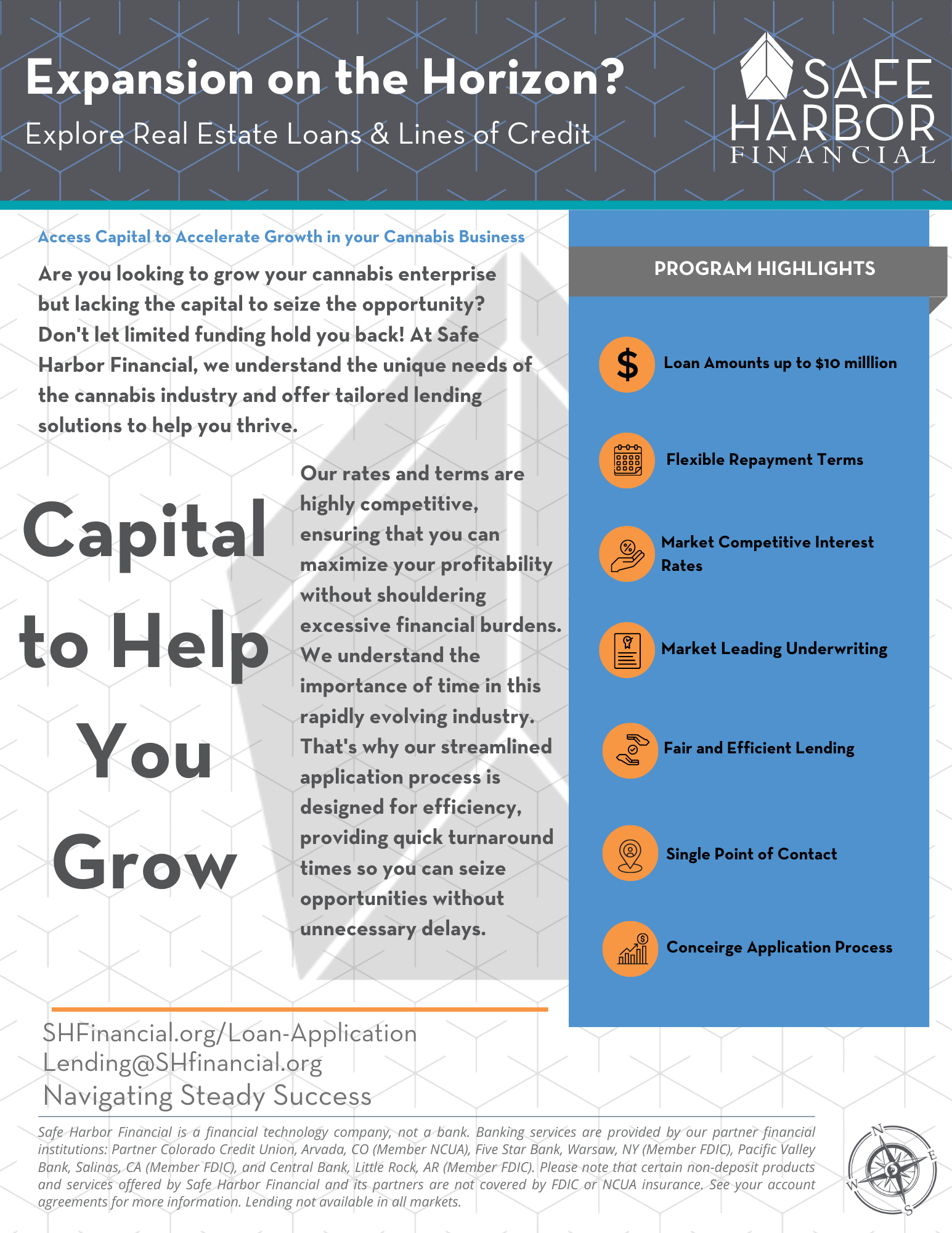 Cannabis Commercial Loans and Lines of Credit
Take your business to the next level with a cannabis loan. See if you qualify today!